Novelty from the SLS Group: tactile paving slab
10.09.2020
The SLS Group began producing tactile concrete slab. The goal of the product is to contribute to the formation of a barrier-free environment: to help visually impaired and blind people navigate an unfamiliar space both throughout the city and inside the building.
What is it?
Tactile paving slab is a ground marker with a protruding relief that is well felt under the feet. Due to its large width, the 400x400 tactile slab cannot be stepped over or overlooked, and the bright yellow colour makes it visible in the street. Moving along it, people with visual impairments can feel safe.
These slabs can be installed in city streets, in parks, residential buildings, shopping centers and public places.
What are the benefits?
Today we offer our customers a type of warning tactile slab - with truncated cones. It warns the pedestrians that there is an obstacle in their path. For example, it can be a passage, including an underground one, a staircase, an elevator, a pole or a traffic light.
400x400x57 yellow tactile paving slab from the SLS Group :
is made of concrete by vibrocompression using the German equipment MASA HENKE;

ultra-high pressing technology provides a minimum water content in the mixture and its high frost resistance (up to 300 cycles);

geometrically correct shape and large 400x400 mm format reduces the number of joints and makes laying simple, fast, and of high quality.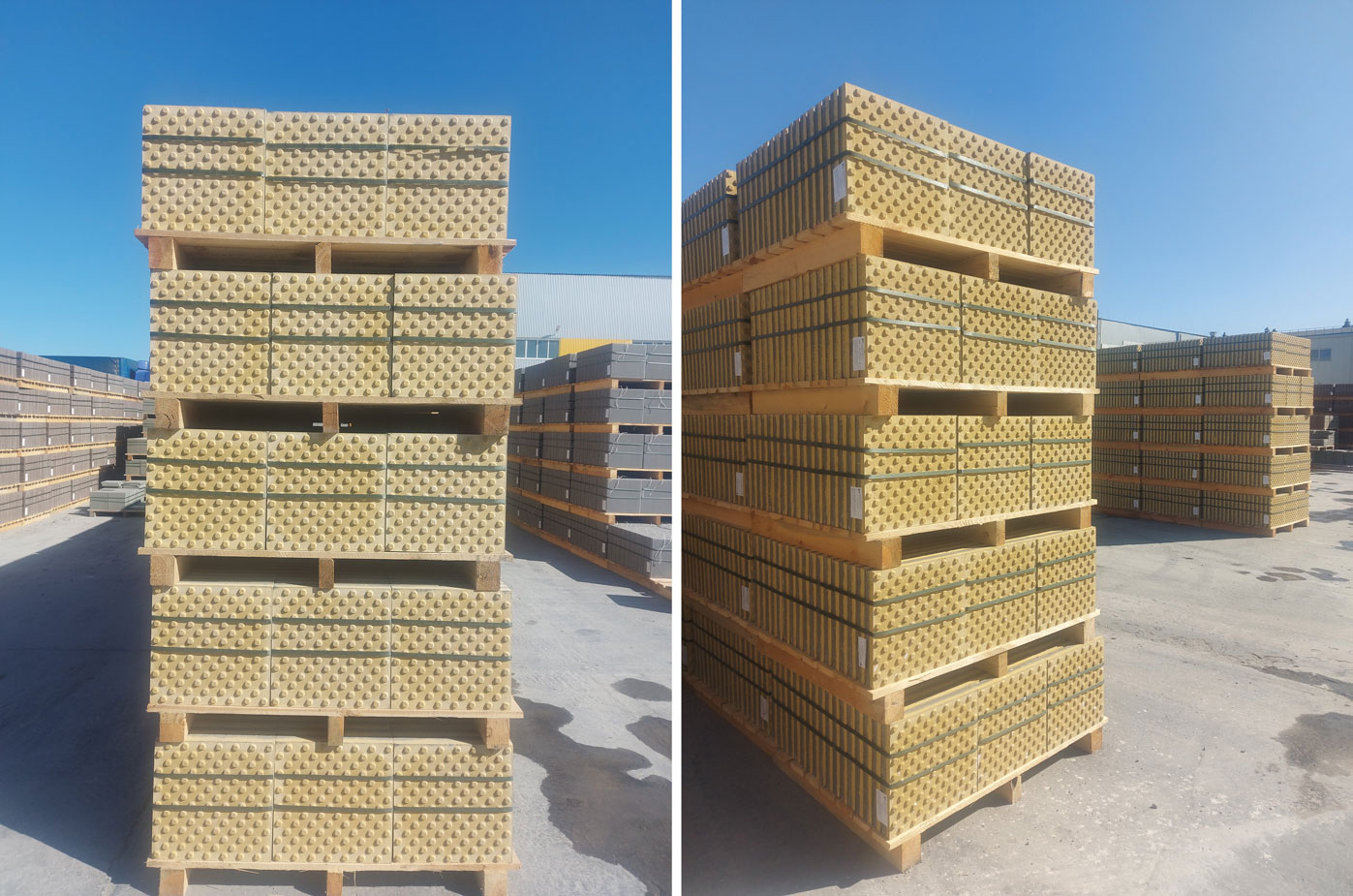 If you support the idea of a barrier-free environment, we will help you put it into practice. If you want to buy tactile paving slabs, call or email us!
Look in the catalogue: